Hi there :3c
I am Phie :3c! The webmaster of this cozy corner of cyberspace. I fancy myself a big ol' smart person and love to listen to myself talk. I like Star Trek, watching and critiquing '00s comedies, and neopets quite a lot.

I'm a nonbinary lesbian, using She/her or Hi/hir/his (pronounced he/her/his, always spelt with an I) pronouns and I was born in the late 90s. I originally hail from the frozen north so despite my not really getting online until '08 much of the tech I used until the mid '10s was from the late '90s, so I have a fondness for manila cases, CRTs, and 4:3 aspect ratios.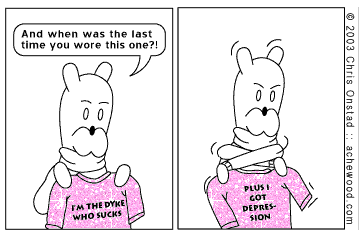 I spent my early days on the web in chat rooms and using messanger clients like Yahoo and MSN. The first site I remember well that I used socially was a terrible bloatware that used to get advertized on daytime TV while my mom watched her soaps. The first one I remember fondly is TinierMe, a chatbox with avatars you get to play dress up with, and tons of Gacha games for apparel. It died in the US just a few short years after it introduced me to several formative online communities.

I remain heavily nostalgic for chatboxes embedded on websites, particularly anime streaming sites; their shows hosted via megaupload only allowing me two and a half episodes a day. Now I just binge series to the point of madness.
Favorite Movies and TV;

♡ Star Trek {DS9 and VOY primarily}
♡ Repo! The Genetic Opera (2008)
♡ Friday The 13th {Original franchise up to and including Jason X}
♡ What We Do In The Shadows
♡ Fruits Basket (Original Anime)
♡ Food Wars {Shokugeki no Soma}
Favorite Digital Content;

♡ Neopets.com
♡ YouTube Video Essays
♡ Achewood
♡ Many a long dead chatroom and wix and weebly site
♡ Too many lesbian webcomics to list
♡ Dungeons & Dragons Online ♡
Labels for my soup can
It's me I'm soup
Blinkies






























Buttons





















Userboxes